If you are a disabled driver or disabled passenger or need a bit of assistance to get in and out of a car, contact us to discuss the various types of Swivel Seats we supply and fit.
The Swivel Seat replaces your car seat and if you decide to change your car, we'll be able to remove the Swivel Seat and install into your new car. The original car seat can then be installed back in to your old car.
We supply and fit a large range of electric and manual seats manufactured by: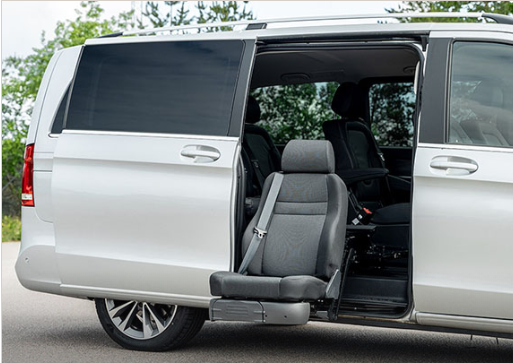 We'll be able to advise which of the manufacturers' seats will be best for you to get in and out of your vehicle. If you'd like to know more about Swivel Seats, or arrange a no obligation demo, please contact us by phone or by using the Enquiry Form.